Services and Jewelry Financing
Marcilla Bailey is At Your Service
Please reach out if we can help you with anything at all. Your support allows us to do what we love most so we'll do everything in our power to do anything for you! At our core, Marcilla Bailey is a collective of designers, creators, artists, and above all else jewelry lovers who want to make your diamond dreams come true! Thank you for believing in us and trusting us with your sparkle.
Questions? Comments? Thoughts? Let us know! A team member will be with you shortly!
Conflict Free and Sustainable
At Marcilla Bailey, we only purchase diamonds that are ethically and sustainably sourced. Our diamonds are guaranteed conflict-free and always will be. All our suppliers are members of the Kimberley Process and are required to sign a contract stating that they are not dealing with diamonds that might be from areas of conflict. In addition to this, all of our custom bridal jewelry is hand-made in the USA and we make use of recycled gold whenever possible.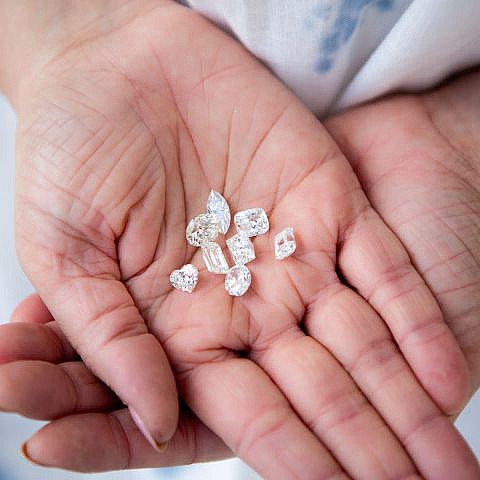 As an MB couple, you receive free honeymoon and/or destination wedding planning courtesy of Travel with YV. Travel with YV is owned by Yvette Randolph – a certified travel agent with 18 years of experience. She is available for online consultations to create your ideal custom honeymoon or destination wedding. Email travel.with.yv@gmail.com to get started! 
Every diamond at Marcilla Bailey was hand-selected and inspected for beauty and quality by our certified in-house gemologists. We've sold over 10,000 diamonds and have a wealth of diamond and jewelry knowledge and experience.
Marcilla Bailey Preferred Credit Card
At MB, we believe that everyone should have the opportunity to own the ring of their dreams, which is why we offer customized jewelry financing options with approved credit from Synchrony.
Pay at Your Own Pace With Affirm
Transparent pricing with monthly payment options from 3, 6, or 12 months.
Checking eligibility won't affect your credit
No late fees or penalties
Select Affirm at checkout, or apply now.
Available for online purchases up to $17,500 with approved credit
Pay in 4 installments with Zip
No long forms or credit checks are required. Just instant approval.
The first 25% of your order total is charged at checkout
Pay the rest in equal installments, billed automatically over 6 weeks.
Just select Zip at checkout.
Available for online orders up to $1,500
You may trade in your natural MB diamond at any time for a diamond of greater value! You will receive the full credit based on the original purchase (excluding sales tax) toward another diamond of greater value. 
Trade-in value is equal to the price paid for the diamond(s) only. The value of the mounting, sales tax, and side-stones less than .25 carats each are excluded from the trade-in value. Special orders of a diamond MB would not ordinarily stock may be excluded from trade-in privileges (i.e. unusually low quality and/or unusual shapes such as a heart-shaped diamond).