She definitely deserves a diamond upgrade. 
This is a bold move. Upgrading the diamond in her engagement ring or updating the setting and the gemstone is a fantastic surprise but tough to pull off alone. We'd suggest you Zoom With Us first. We can walk you through the process, figure out the logistics, and give you all of the options – upgrade her diamond, design a new custom engagement ring, add to her ring stack with new wedding bands, or update her ring into something completely new and different.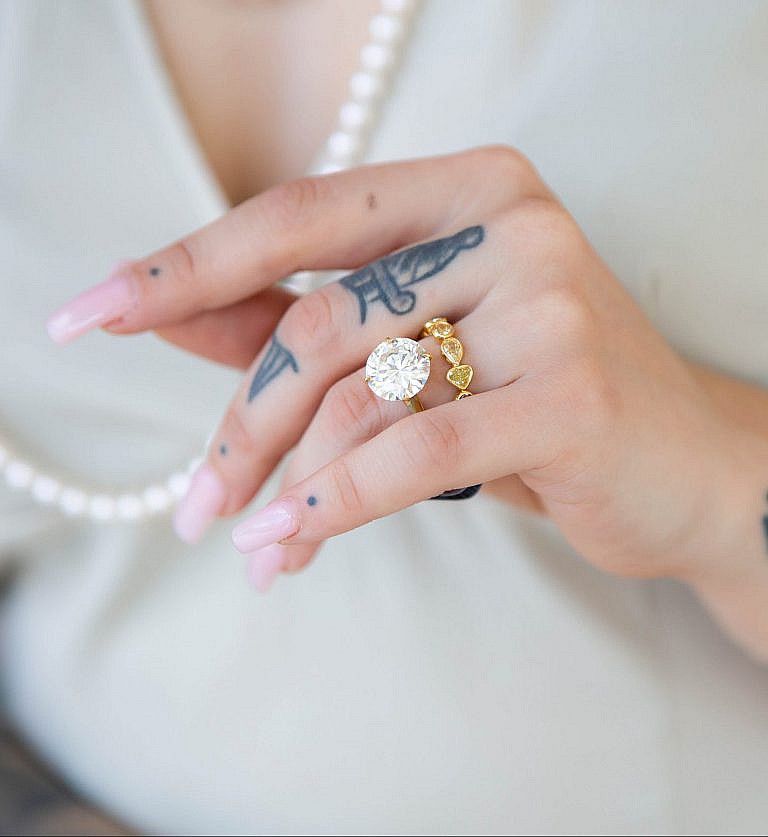 Upgrade Her Diamond
We can help you surprise her with the perfect diamond upgrade for her engagement ring. It's probably been a while so here's a quick review of diamond shapes and the 4C's of cut, color, clarity, and carat weight. Ask the expert and she'll tell you carat weight is the most important, especially the second time around. Upgrading with us also puts our team of certified gemologists to work for you to ensure you have the absolute best diamond at the absolute best price. 
Get Started
Custom Engagement Ring
We have a team of amazing custom jewelers ready to create her dream ring. From ideation and exploration, diamond selection, creating the digital version in CAD for your review, and then crafting a masterpiece in our jewelry workshop, we love guiding you through the process of building her bespoke ring.
Trade Up
Don't do this alone.
We're here with you every step of the way. Whether an upgrade, update, or original design, we can walk you from here to "wow" with ease. You could also bring your bride into the process and choose the diamond or design the ring together. We can also coach you through the conversation and make sure you ask all the right questions.